Unleash your personal style with our Plantasia Letter Keyring, a charm initial that's both bold and unassuming. This unique accessory is more than just a keyring—it's a statement piece that adds a touch of personalisation to your everyday life.
Perfectly crafted as aesthetic keyrings, these charm initials are designed to elevate your style. Whether adorning your favourite tote or adding a bit of flair to your keychain, letter charms bring an element of individuality to the mundane. Bag charms are not just trendy; they're a reflection of your personality. With charm initials, you can make a subtle yet significant style statement every time you step out. From backpacks to handbags, these letter charms add a dash of sophistication and a personal touch that's hard to ignore. But why limit them to bags and keys? You can also use these aesthetic keyrings to embellish your wallet, zipper pulls, or even your pet's collar. The possibilities are endless.

Looking for the perfect gift? Consider personalised charm initials. These custom-designed hardware keyrings are crafted from hand-polished zinc alloy with a stunning gold finish, making them a stylish and elegant choice. The TDE logo embossed oval clip is a unique feature, allowing keys to be attached directly to it. This not only adds to its aesthetic appeal but also provides practical functionality. Personalised charm initials make an ideal gift because they're personal and practical. Whether for a birthday, anniversary or just because these charm initials provide a thoughtful touch. They show you've put time and effort into selecting a meaningful and unique gift for the recipient. In a world of generic gifts, stand out with something special. Choose personalised charm initials and give a gift that's truly one-of-a-kind.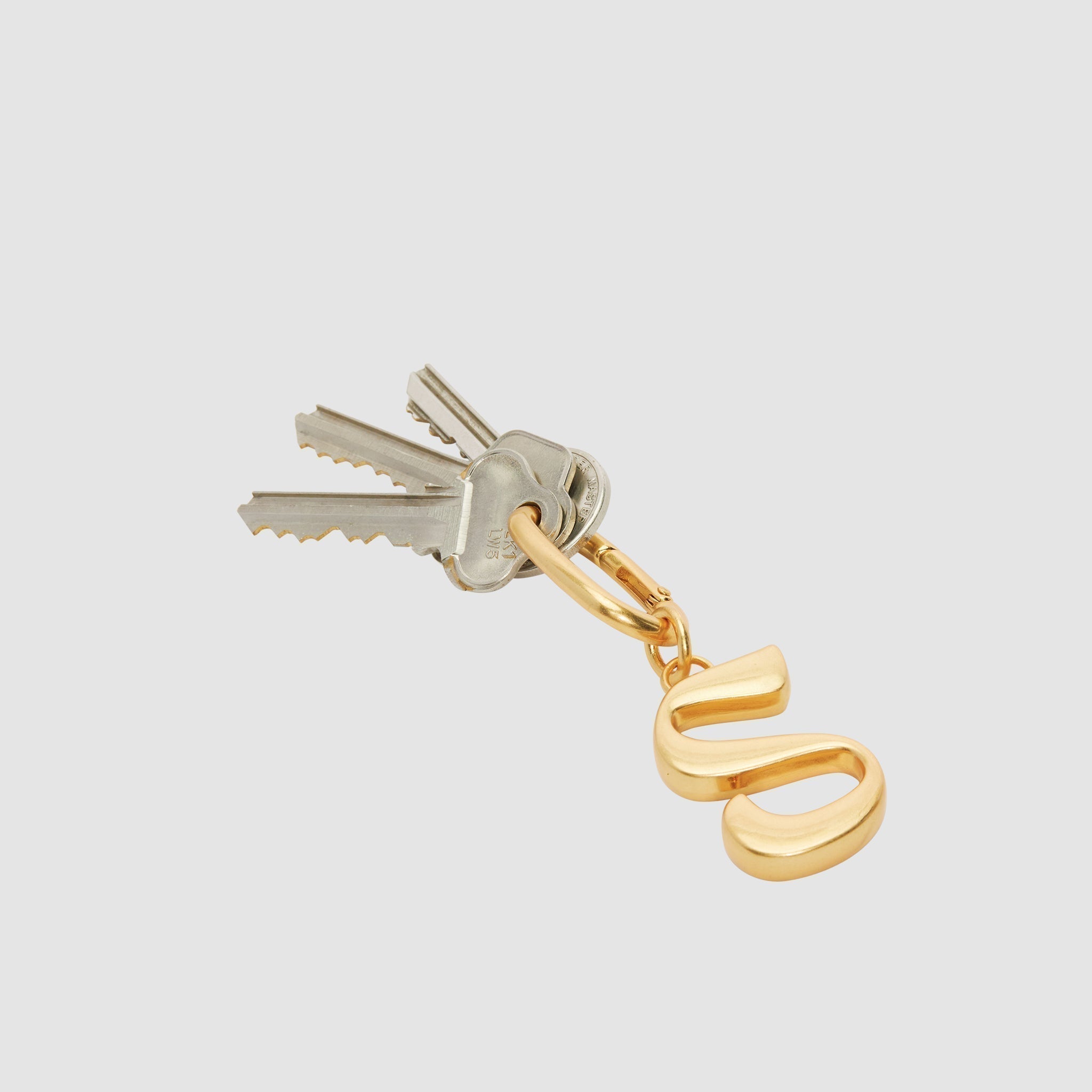 Bag Charms
Letter charms can be an elegant addition to your Crescent Day Bag. Whether you attach it to the front for a distinct style statement or to the shoulder strap for a subtle touch of personalisation, it serves as a chic and thoughtful embellishment. This small detail can significantly elevate the look of your bag, making it stand out from the crowd.
Letter Charms and Styling Tips
Letter charms are a versatile accessory that can add a touch of personal style to your everyday items.
One of the most popular ways to use these charms is by attaching them to your handbag or backpack. This simple addition can transform a standard bag into a chic and personalised accessory, reflecting your unique style.

Another great way to use letter charms is by incorporating them into your keyring. Not only does this give your keys a distinct character, but it also adds an element of style every time you reach for them. It's a slight touch, but one that doesn't go unnoticed.

You can also add a dash of aesthetic appeal to your wallet by clipping a letter charm onto the zipper. This subtle customisation can make your purse stand out and feel more personal.

For those who travel frequently, adding a letter charm to your suitcase handle can make identifying your luggage much more accessible. Plus, it adds a fashionable flair to your travel gear.

Even your pets can get in on the action. Attach a charm to their collar and let them strut around as the most stylish pet in the neighbourhood. With letter charms, the possibilities for personalisation and style are truly endless.