Mums are nothing short of royalty in our lives. They are the queens of comfort, the duchesses of discipline, and the princesses of patience. So when it comes to finding gift ideas for mum, it's only fitting that we aim for something as extraordinary as they are. Personalised gifts for mum can be perfect for showing your love and appreciation.
Think about that time when she smiled with her eyes as she unwrapped the gift you had carefully chosen for her. Imagine her joy multiplied as she discovers a gift designed just for her. That's the magic of personalisation! It's not just about giving an object; it's about giving a part of yourself, your time, your thought. It's about creating a memory that she will carry with her, not just in her hands but also in her heart.
So, let's dive into the world of luxury leather gifts, where every product is crafted with love and precision. From custom wallets to personalised handbags, let's find that perfect gift that will make your mum feel like the queen she truly is.
Mums are the epitome of multitasking, always on the go. They juggle a million tasks at once and do it gracefully and in style. That's why our soft crossbody phone pouch is the perfect gift for your mum. Crafted to hold her phone and small daily essentials comfortably, this pouch will help her stay organised amidst her busy schedule.
She won't have to fumble around with a magnet closure at the top to find her phone or keys. The internal slip pocket adds an extra layer of organisation. In contrast, the slim pocket on the back provides quick access to her most-used items. The adjustable crossbody strap with a buckle ensures that the pouch sits perfectly at her hip, ready for when she needs it. And it's not just about function. The gold hardware adds a touch of elegance to this practical accessory, making it a necessity and a statement piece.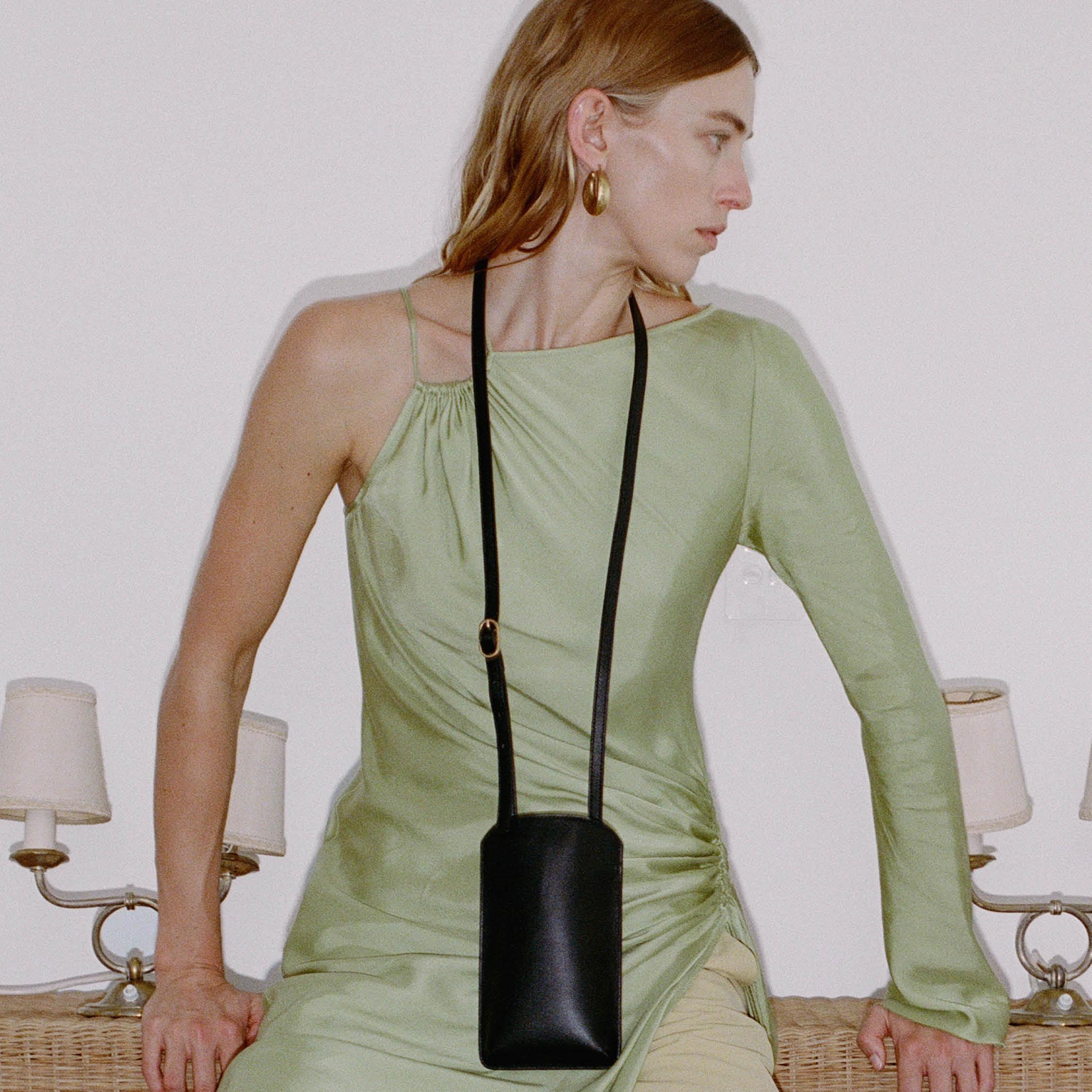 Our leather keyring is more than just a gift; it's a small token of immense love for your mum. Crafted from premium leather, this keyring provides an elegant home for her keys. The gold hardware adds a hint of luxury, making it a perfect personalised gift for your mum. After all, she deserves a bit of everyday luxury for all the love and care she showers on you. At The Daily Edited, discover a range of different shaped keychains such as diamond, oval, circle and more.
A working mom who juggles between bringing her kids up and signing important deals deserves a luxurious gift. That's why our customised leather luggage tags make the perfect gift for your busy mum. They come in a range of colours and feature her name in beautiful calligraphy that is sure to stand out from all the other boring travel tags.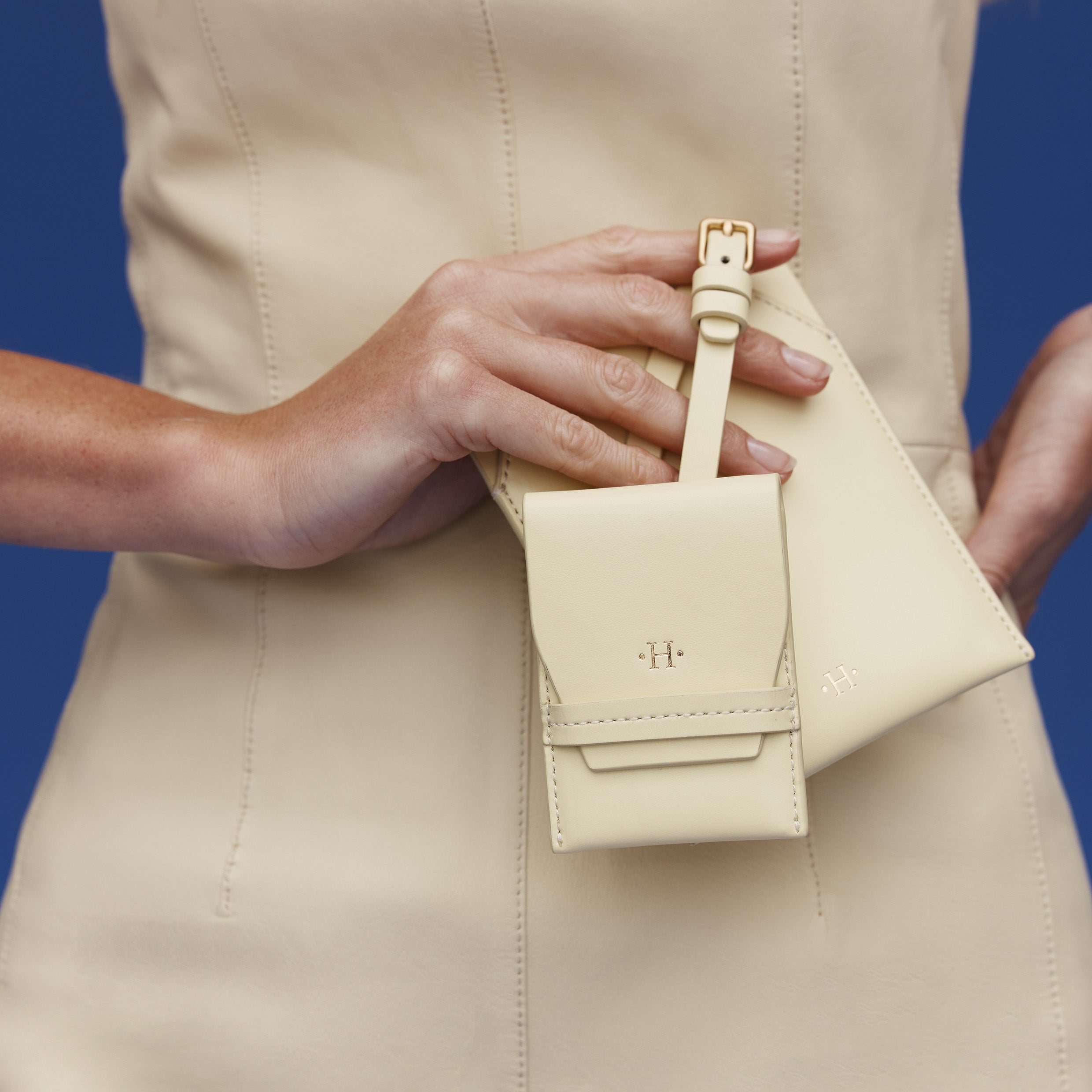 Looking for the perfect gift for your mother or grandmother? Consider a sunglass case. It's a practical, stylish, and sentimental choice that they'll genuinely appreciate. The functionality of a sunglass case cannot be overstated. Eyewear needs protection, and these cases, crafted from quality materials like leather and suede, offer just that.
But it's not just about practicality. Sunglass cases come in various styles and colours, allowing you to choose one that reflects your personal style. This personal touch shows your thoughtfulness and consideration, making the gift even more special.
Every time they reach for their glasses, they'll think of you and your effort in finding a useful and fashionable gift. And with options to personalise these cases, you can make the gift truly unique, creating an intimate connection.
Tote bags make an excellent Mother's Day gift, combining style, practicality, and a personal touch. These bags offer ample space for everyday essentials, making them the perfect companion for busy moms on the go. From grocery shopping to a day at the beach, these totes are versatile and functional. Our deco prints are widely loved, featuring bold graphics and geometric shapes. But it gets even better! Customise these bags with her name or initials to add an extra layer of sentimentality.
Cosmetic cases are absolutely essential for keeping things organised and tidy. They offer both functionality and versatility, making them an ideal choice for travel. These cases typically have separate compartments for different makeup essentials, so you can easily find what you need. Not only are cosmetic bags great for storing makeup, but they're also handy for holding household items and small trinkets. Whether you prefer a stationary organiser for home use or a portable bag for on-the-go, these cases are perfect for keeping your cosmetics in order. Plus, they help protect your products from any damage, ensuring they last longer.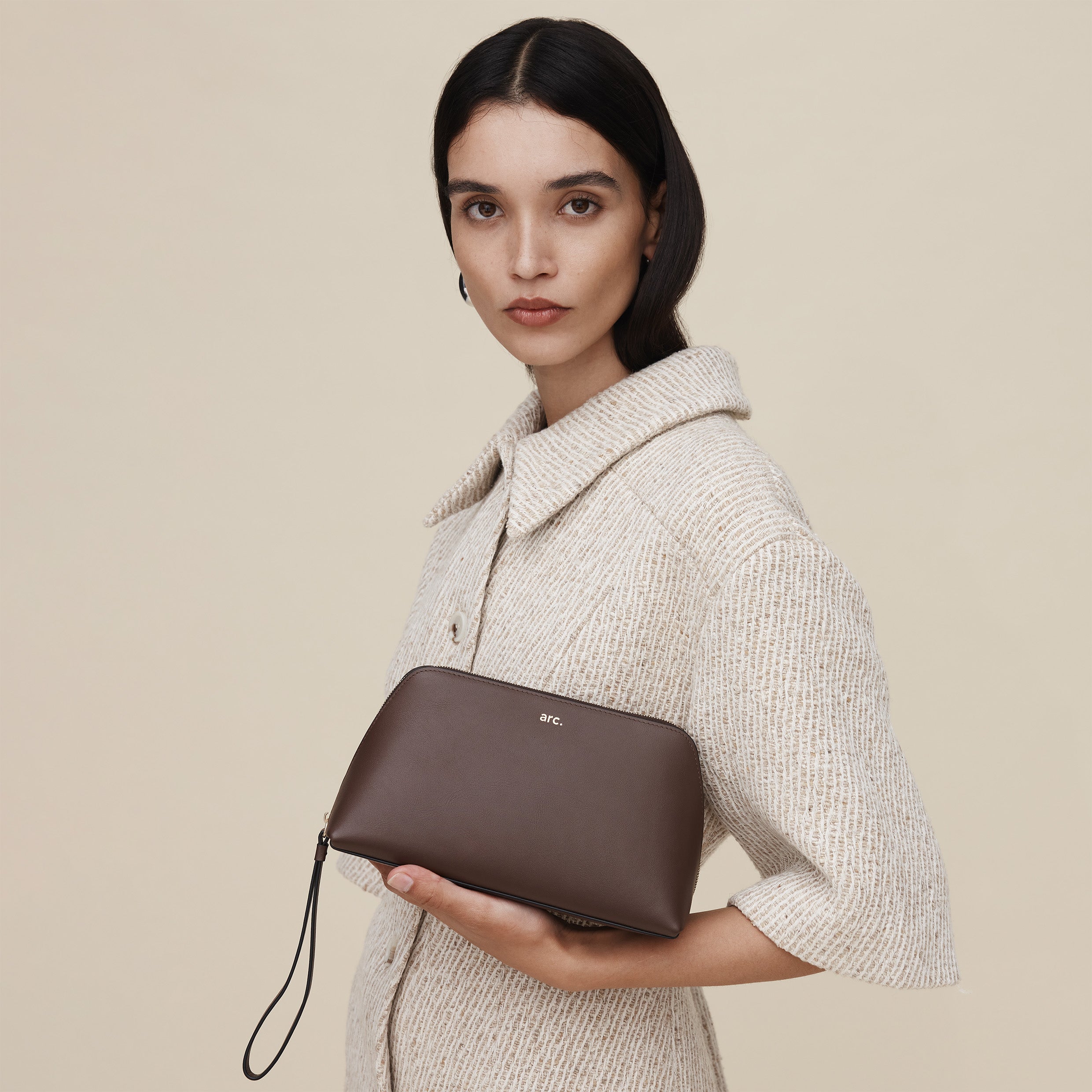 Mums are known for their love of jewellery. From necklaces and earrings to rings and bracelets, her jewellery box is a reflection of her beauty and elegance. And what better way to show your love for mum than with the perfect leather jewellery bag? Our TDE keepsake pouches are made with our luxurious, textured Recycled Saffiano Leather and soft suede. The circular reinforced leather case is ideal for keeping your tiny treasures safe. It includes a small pouch on the lid and features gold hardware.
Our personalised Mother's Day gifts and birthday gifts are the best to show mum that you care. The gifts can be adorned with special messages with our range of customisation options. Treat your mother as royalty with our range of exquisite gifts at The Daily Edited.